A Magical Menu of Mirthquakery
Services Tailored to Your Needs
Because my clients often request various services, I prefer to meet online with clients and customize my packages to their needs. To meet these needs, I offer a wide variety of services, either in package form or a la carte, so that clients who prefer to know what they're purchasing have that information available. I also offer an hourly or daily rate for clients who may have difficulty understanding or communicating what they want me to capture.
I also offer a wide variety of services related to digital art. I have taught at the junior collegiate and community levels.
Other services I regularly offer my clients include:
Digital photography.
Photoshop manipulations.
Touch-ups of red eyes and basic complexion smoothing.
Airbrushing extra pounds away.
I also work with professionals to develop brand images that build the impression they're trying to create or any number of marketing and creative needs the client might have.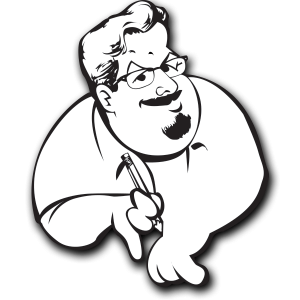 My Available Services
A Little Something for Everyone
I offer a wide variety of Digital-related services to meet your needs. If you need a service that isn't listed here, contact me. I've worked on a variety of unique projects.
Illustrations, Cartoons, & Caricature
Graphic Design and Key Art
Photo Retouching and Manipulation
Motion Graphics & Animation